COP 27

DATE
07 – 18 November 2022

ACMAD at COP 27

ACMAD was established following the resolution 540 in 1985 of the conference of Ministers of Economy, finance and development planning of UNECA following the severe droughts of the 1970s and 80s in Africa characterized by nearly a halt of Niger river flow in parts of the basin.
The center is more than ever determined to leverage on the strengths of partnership to serve member states supporting resilience to disasters and adaptation to climate change across Africa helping to realize the AU agenda 2063 "The Africa Event".
Therefore, the center is at the heat of efforts to build resilience to extremes weather/climate and reduce impacts of climate change on Africa's development initiatives as enshrined into the Paris Agreement.
ACMAD participates at COP 27 as Intergovernmental Organization and supports African Negotiator by providing Climate Information and trend over the African continent.
AT COP 27, ACMAD will organize four side events to emphasis the impact of Climate Change at Continental level. 
COP 27 Objectives:
Limit global warming below 2°C to prevent irreversible damage;
Enhance climate resilience in the most vulnerable communities;
Deliver $100 billion per year to help developing countries
Expected outcomes:
A key outcome was the launch of the Food and Agriculture for Sustainable Transformation initiative. The initiative aims to improve the quantity and quality of climate finance contributions to transform agriculture and food systems by 2030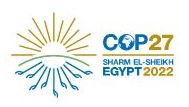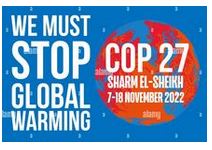 Voice of change: Climate change is about the people| United Nations